Loch Ness 360° refers to a loop that joins Great Glen Way and The South Loch Ness Trail into one epic loop around the famous Lake Ness.
There are plenty of ways to break down the route. From commonly used and chilled six day itinerary, through challenging 3 Marathons & 3 Days up to (quite bonkers) LochNess360° Challenge.
We decided to do the middle one. Sort of. We did it in three days but via hiking.

Logistics
For the sake of giving ourselves less and less load over time, we decided to break the trip unevenly: 52km, 42km, 35km. Which meant a bigger load on the first day, but more chill towards the end.
We wanted to go lightweight, but unfortunately for the first night everything was booked, so we needed to take also the camping gear. For food it was just trail mix and sandwiches with late lunch stops on the way. Water was provided by plentiful creeks + water filter.
Although weather in this area can be pretty unpredictable we were very lucky to get a lot of sunshine and minimum winds. Overall bogginess of the whole route is practically zero because most of the hike can be done on very nicely maintained dirt paths.
Day 1
Getting on the trail from the sea level of Inverness takes a bit so we started with quite a significant altitude gain. Beautiful old forest with mossy stone walls lined the first kilometres of the path. Exchanged with the stunning views of the Loch Ness itself. Meadows with cute lambs included (limited to seasonal availability).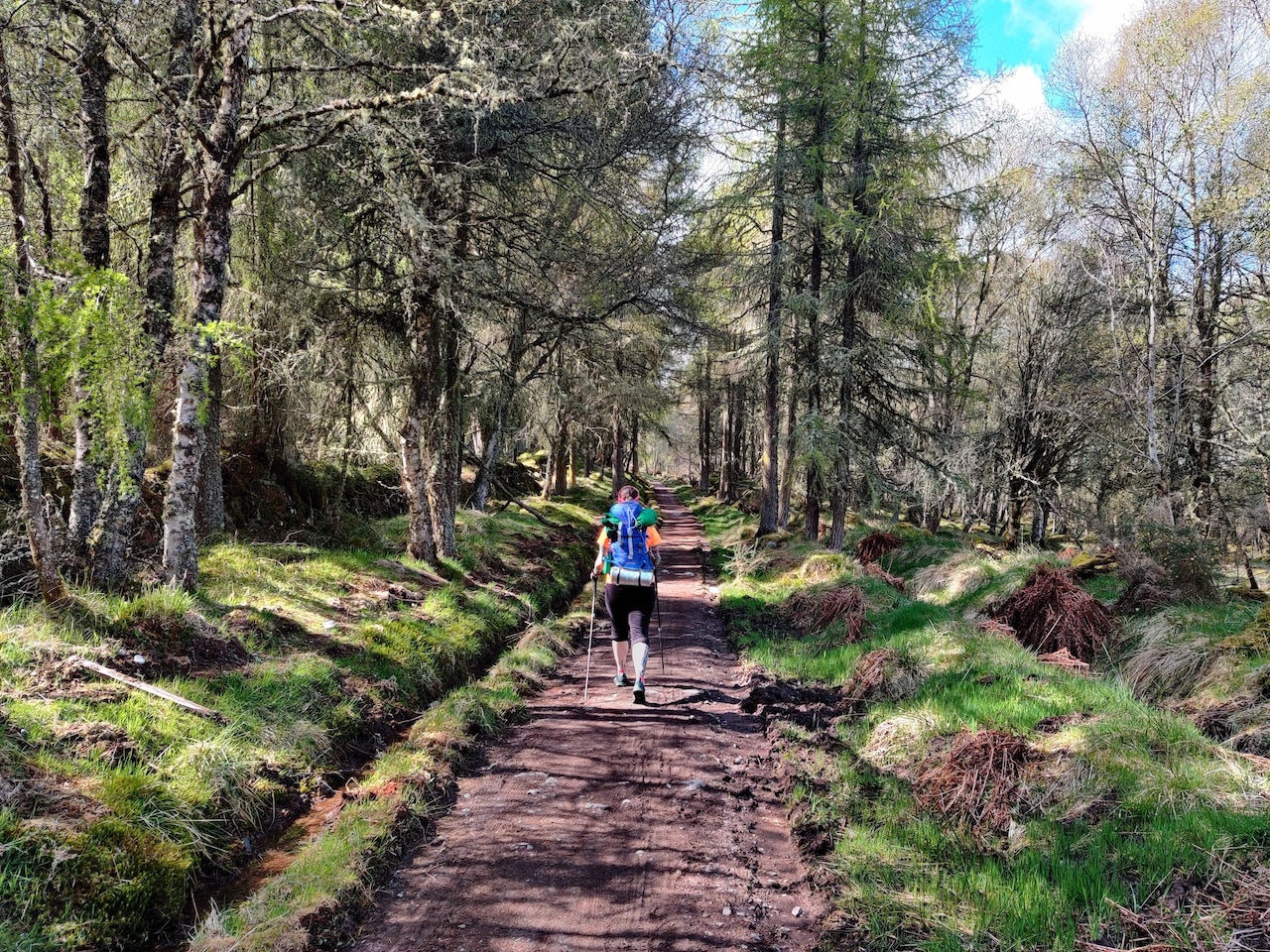 The first lunch stop was not planned and happened at Abriachan Eco-Campsite & Cafe which lured us in with their wild & hippie "billboards" on the way. If you're into fancy dining, give it a pass. If you're into friendly staff, unexpected stuff and an overall warm feeling, you should visit.
Not entirely sure whether it might have been a coincidence, but on this leg of the trip, we had the highest amount of people stopping to have a chat with us and exchange smiles.
On km 47 we found the perfect spot for camping. Bench, partially windproof shelter, usable for fireplace and stunning views. Unfortunately according to plan, we had 5 more km to go, so we pushed a little bit more. Which turned out to be a good call given the fatigue the next day.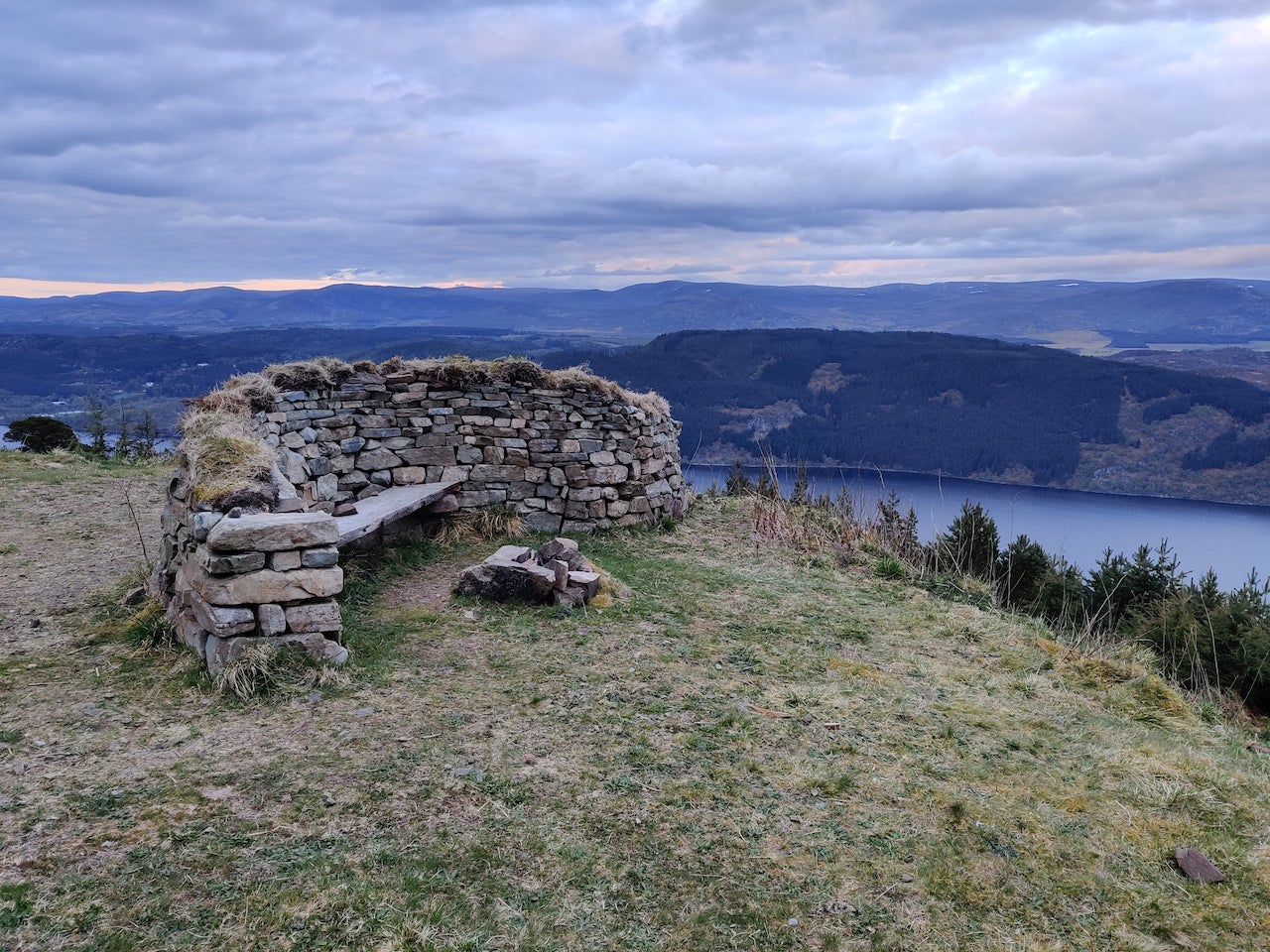 Our final destination for the day was at an artistic attraction called The Viewcatcher. Not an amazing spot to sleep at, to be honest, but we found a spot to pitch a tent.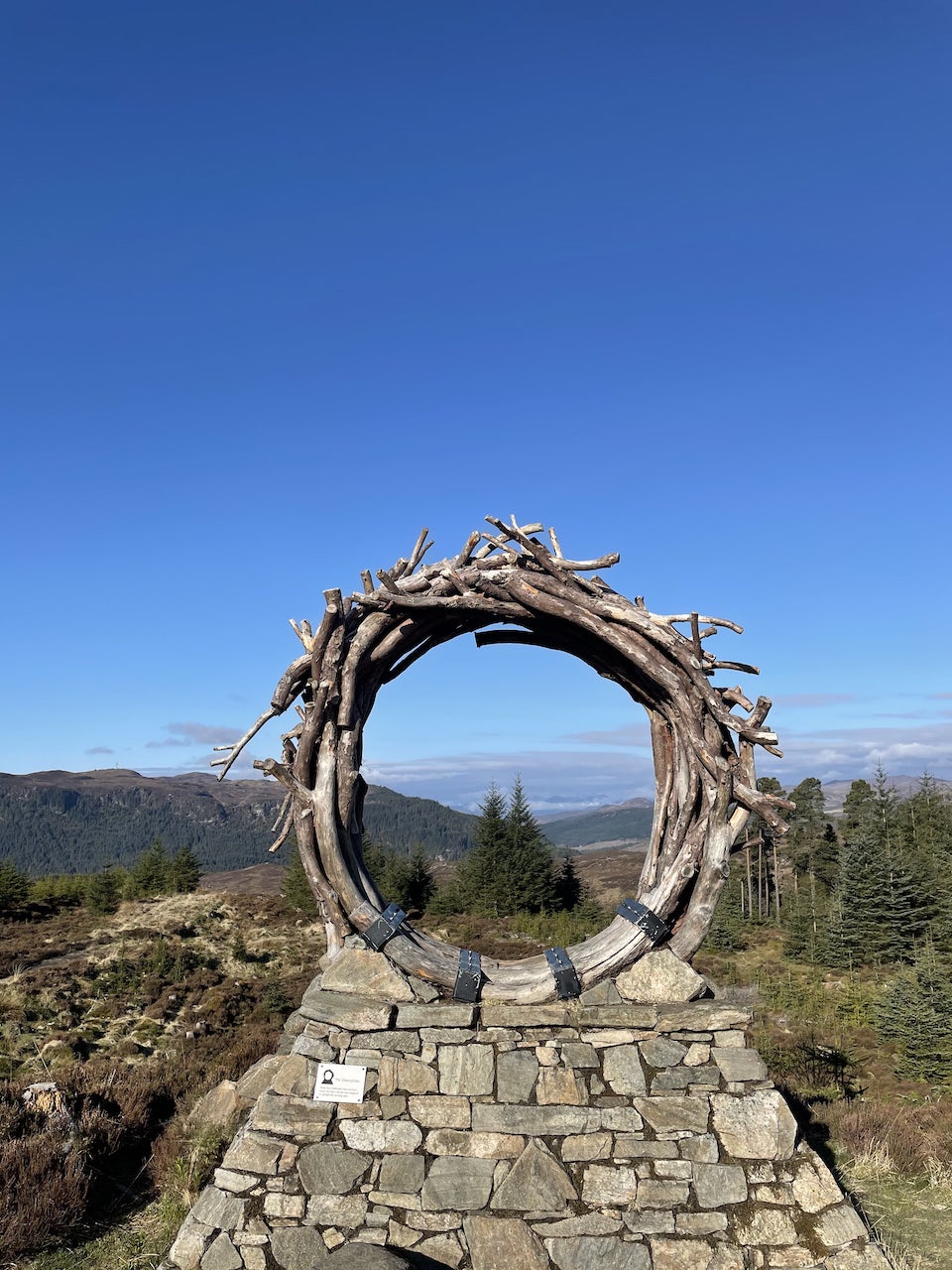 Points of Interest
Day 2
Wake up. Pack all the stuff. Realize how sore the feet are. Start walking. The first attempt to get some breakfast at Invermoriston was not a success (Sunday) so we continued to Fort Augustus. We opted for a first stop that advertised some vegan options, which happened to be Caledonian Canal Centre. And I can't explain why (probably the tiredness), but their bean burger & fries were from another planet 👨🏻‍🍳👌🏻.
Since Fort Augustus is the lowest point of the whole route, the next part was mostly about hiking uphill. The first few kilometres was an idyllic stroll through the meadows full of sheep & lambs.
After the highest point (436 m) the most "meh" part of the route started. We had to walk on paths winding down the former forest that is completely dead now. After that was several km of a straight path on the tarmac, followed by a slightly muddy walk through farmlands. The highlight of this part was the sighting of a parcel of a deer that showed us their gracious skill of fence jumping and disappeared in the sunset. Other than that I would happily skip.
Late-night arrival to Foyers, a quick snap of the local waterfall and quickly get keys from our lovely accommodation at Foyers Roost which deserves an extra shout for providing us with a hot meal way past kitchen closing time.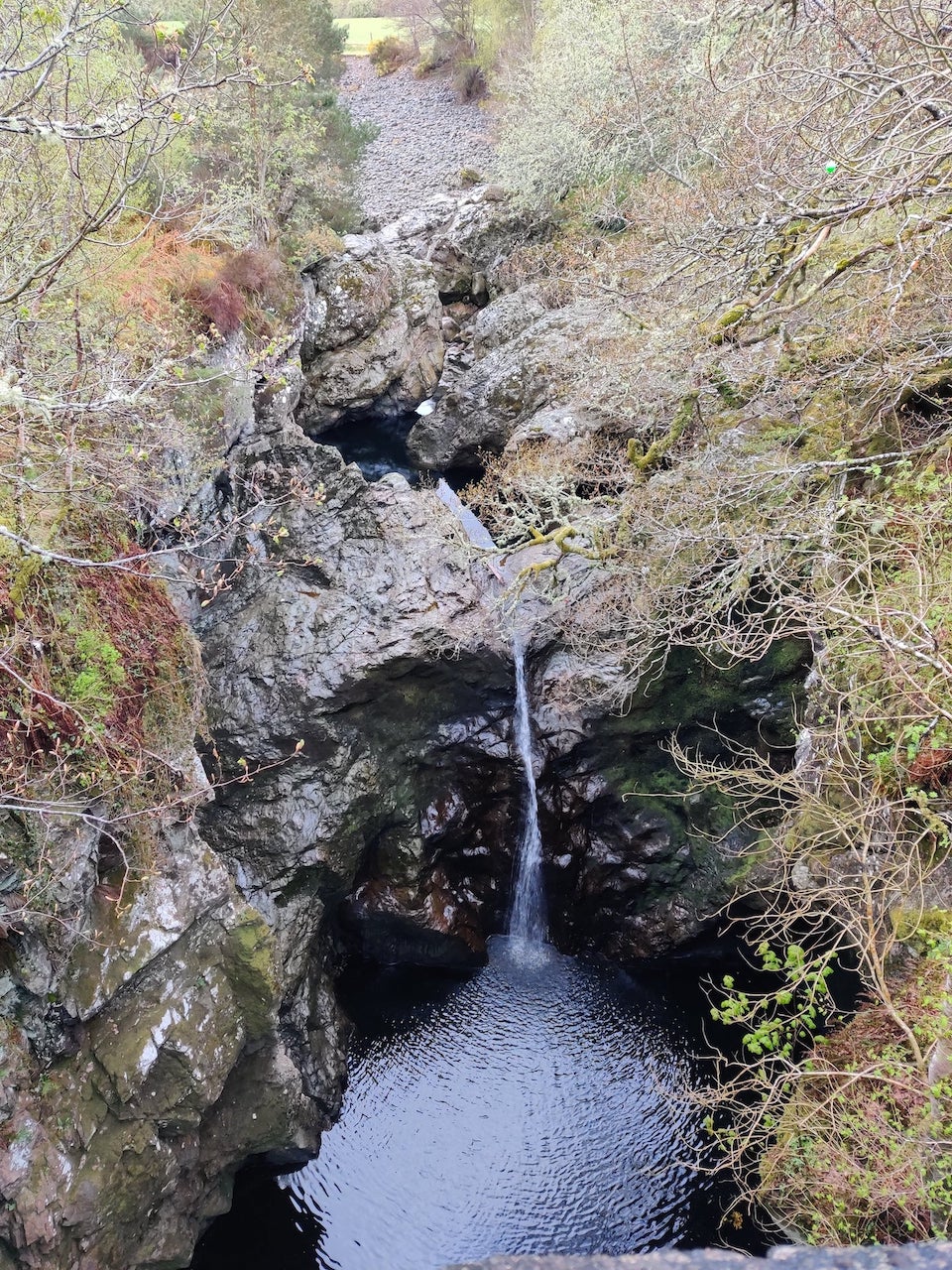 Points of Interest
Day 3
Waking up was way easier this time. Clean, fed and relatively happy to keep on walking for another day we departed from the Foyers and hiked up the first big hill. After that, we got the view of Loch Ness again. It is surprising that despite its name most of the hike the lake is not visible at all.
Hiking through the deep forests here on steep zig zags is very relaxing. Occasional jumps over fallen timber is a welcome addition to the set of daily activities. A little bit of rest in Dores to get a picture from the other side of the lake and final push to get back to Inverness.
Conclusion
Stats
| Day | Distance [km] | Altitude gain [m] | Net moving time [hh:mm] |
| --- | --- | --- | --- |
| Day 1 | 52.2 | 1,055 | 10:44 |
| Day 2 | 42.5 | 949 | 9:24 |
| Day 3 | 35.0 | 527 | 7:32 |
| Sum | 129.5 | 2,531 | 27:41 |